Archive for the ' Uncategorized ' Category

What is more glorious this time of year than the thought of baseball being played every weekend through November? Spring Training games began earlier this week with the New York Yankees opening up their Grapefruit League slate against the Philadelphia Phillies.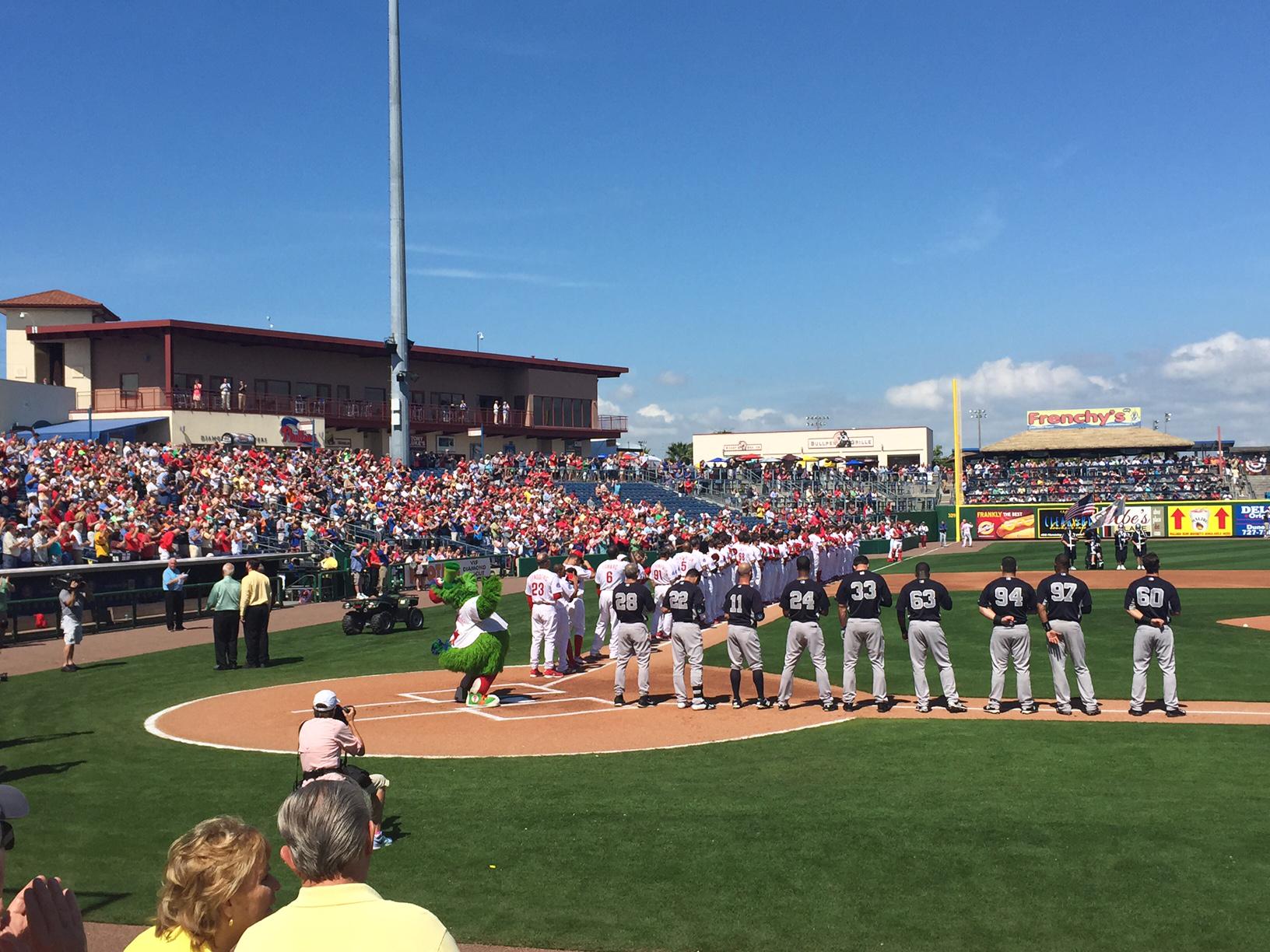 The future of the Yankees was on display Tuesday as the Phillies and Bombers tied in the opener.
The series shifted to Tampa for Wednesday's action. Pitcher Nathan Eovaldi looked sharp in his Yankees' debut. The Yankees lost to the Phillies 3-1. Alex Rodriguez singled in his first at-bat since returning from a 17-month layoff. The slugger finished the afternoon 1-for-2.
RailRiders co-managing owner David Abrams was a guest during the seventh inning of YES Network's telecast Wednesday afternoon. You can view the interview here.
The front office staff were all glued to their monitors!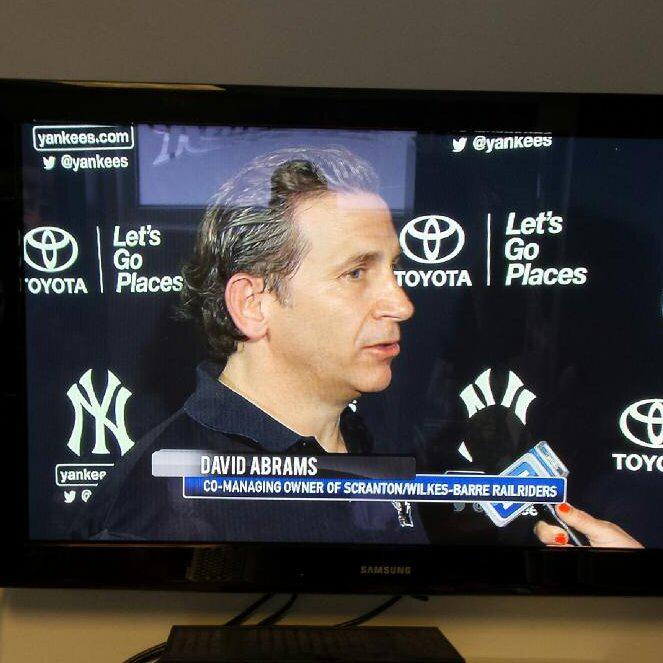 Abrams has spent the week down in Tampa alongside other members of the ownership group.. Here they are with Mr. October Reggie Jackson!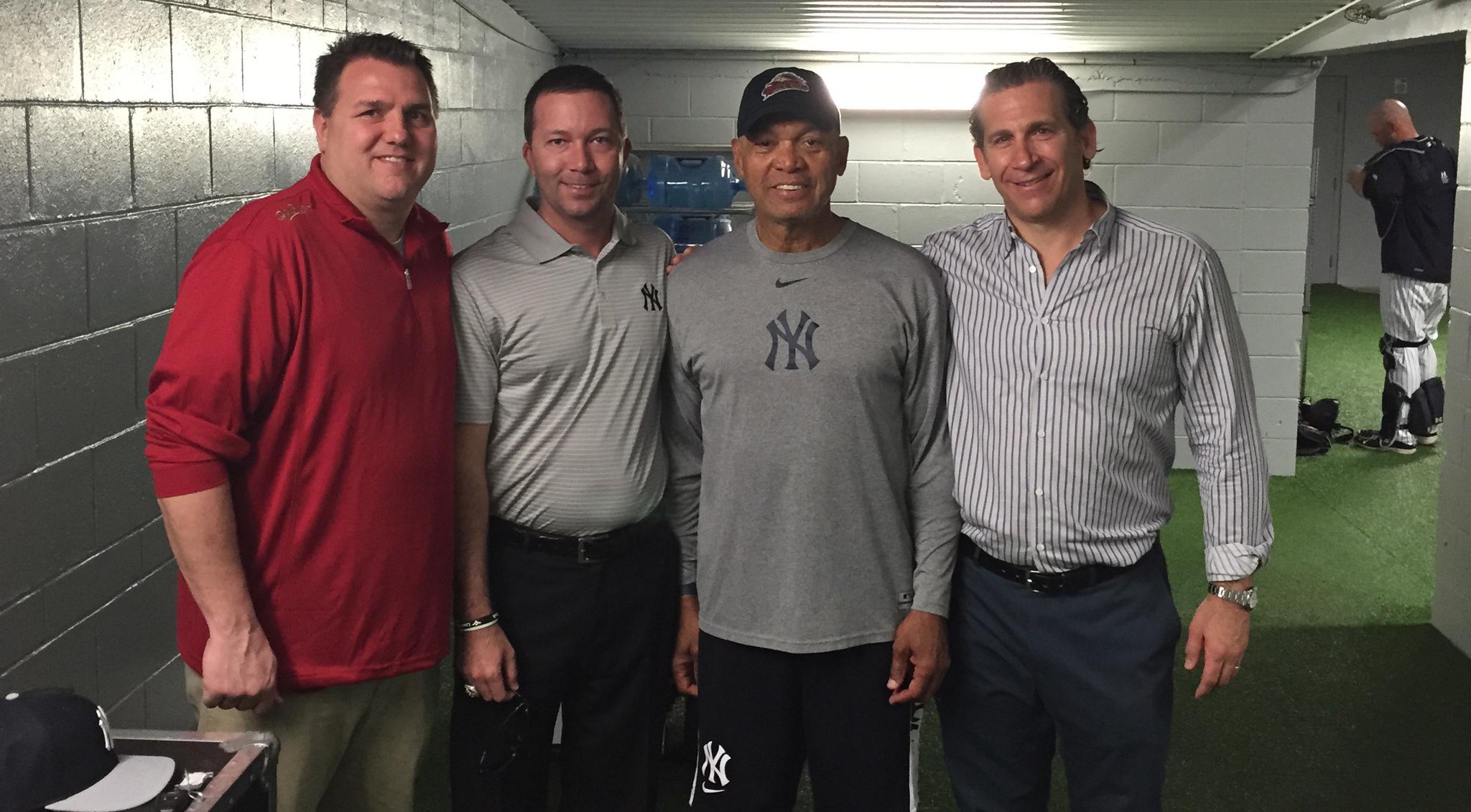 From L to R: Bob Mills, Grant Cagle, Reggie Jackson and Abrams.
Meanwhile, back on Montage Mountain…
The RailRiders announced the return of Pinstripes in Pink!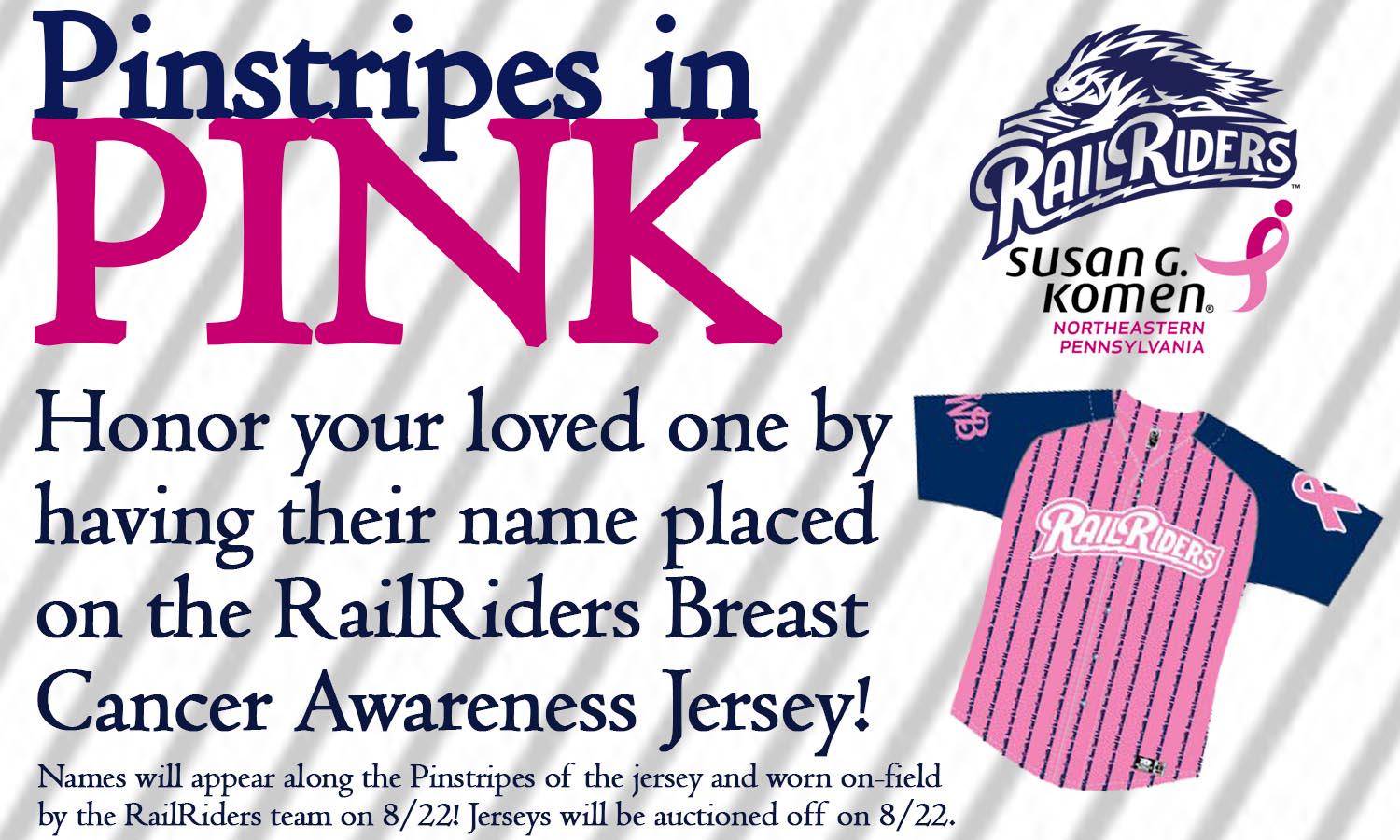 And it's on with this week's news and notes!
Donnie Collins continues his season preview as he projects the RailRiders roster. Here is Donnie's in-depth look at potential starting pitchers, relief pitchers and infielders.
Former RailRider Jim Miller signed a minor league deal with the Tampa Bay Rays. Another RailRiders alumnus, Pat Venditte is off to a strong start in his quest to make the Oakland A's roster.
Before the Yankees opened Grapefruit League play, the team went up against The Machine. We wonder how John Connor would've fared?
Bobby Wilson, a catcher for SWB in 2013, is in contention for a job with his hometown team.
Here's an update on the Yankees potentially using a six-man rotation.
Aside from our continued updates on the RailRiders and Yankees, we always like to offer thoughtful or interesting reads. Like this one about a future National Bobblehead Hall of Fame. Baseball players took to Twitter to debate the dress controversy among other things in this week's Minoring in Twitter. And have you seen this pitcher's leg kick?? It reminds us at PIP of a famous cartoon rabbit…
As always, remember to follow us on Twitter and like us on Facebook! Do us a favor and spread the word of PIP across the globe! Here's your song of the week! We hear there's a some baseball on TV….